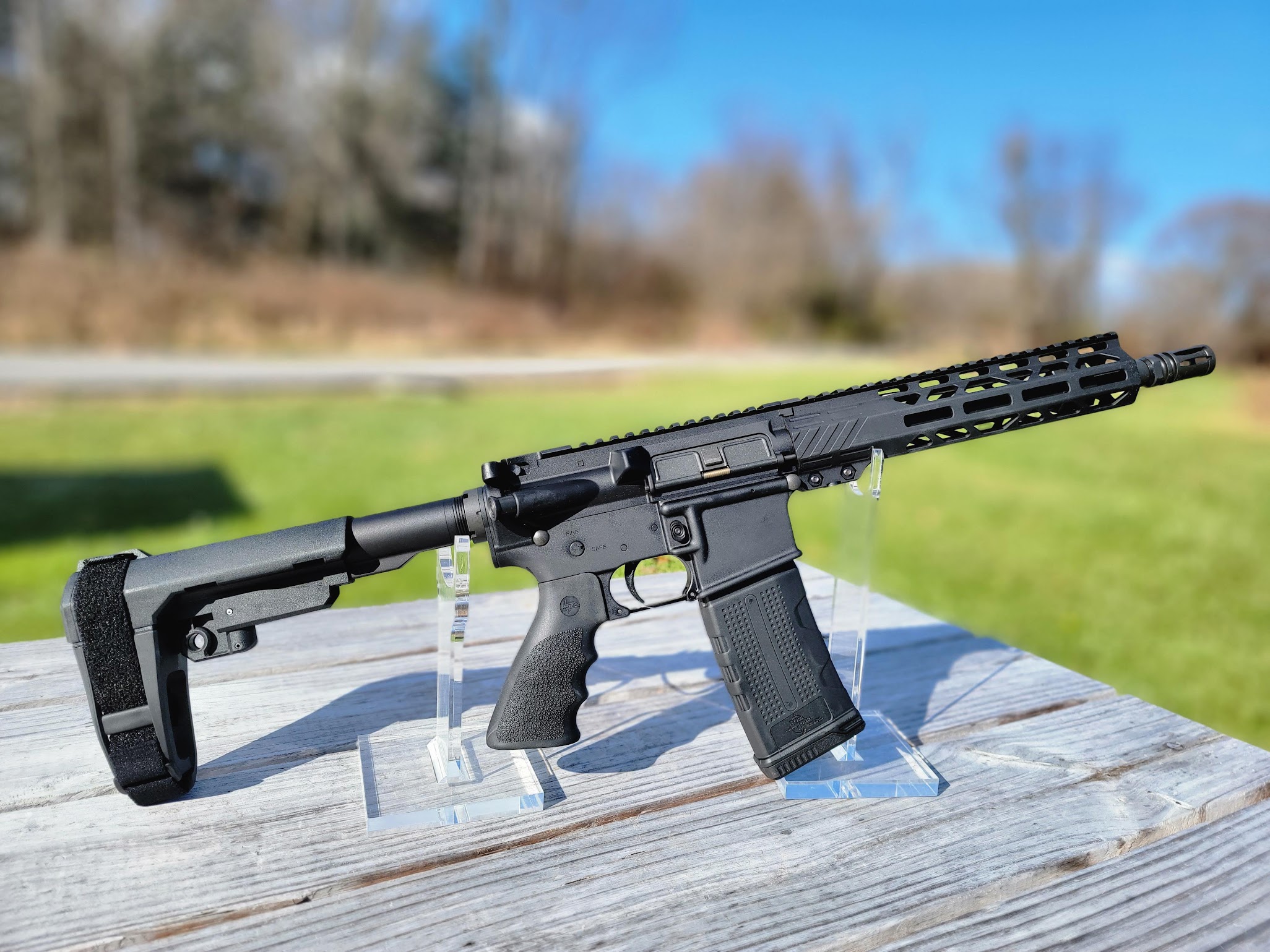 STAG ARMS
FOR SALE!!!
See Our Inventory

BUY STAG ARMS ONLINE: STAG FIREARMS!
GREAT RIFLES ARE MADE IN AMERICA - THE BEST RIFLES ARE MADE HERE
Since our founding in 2003, Stag Arms has specialized in the advancement of the AR firearms platform. Having pioneered the first left-handed Modern Sporting Rifle, The Stag firearms team continues to develop around different calibers on the AR platform for both our right and left-handed customers.
MORE ABOUT STAG ARMS
Stag Arms was founded in 2003 in New Britain, Connecticut. Quickly making a name for itself as a creative manufacturer, Stag Arms focuses on the M16/AR-15 rifle, known as the Stag-15. Renowned for versatility, Stag firearms crafts a left-handed AR-15 by mirroring the upper receiver, placing the safety selector on the right side of the lower receiver, and reversing the ejection port. About half of the AR-15 rifles that Stag Arms produces are left-handed, a fitting success for founder Mark Malkowski, who spent years dodging (or, painfully, not dodging) shells while he shot with his dominant left eye. Using his father's machine and tool business as a jumping off point, Malkowski started selling AR-15 parts and soon, the Stag-15 in various models and with a selection of unique accessories. Now, Stag Arms provides rifles to law enforcement agencies around the world like the Philippine National Police Special Action Force and police departments in Finland and Columbia. Stag Arms produces magazines is many different calibers and sizes. Stag firearms also produces a host of AR 15 accessories, upper halves and modifications for you to customize your rifle as you see fit. You'll find a huge selection of these Stag Arms rifles and accessories in our sellers' live listings below.